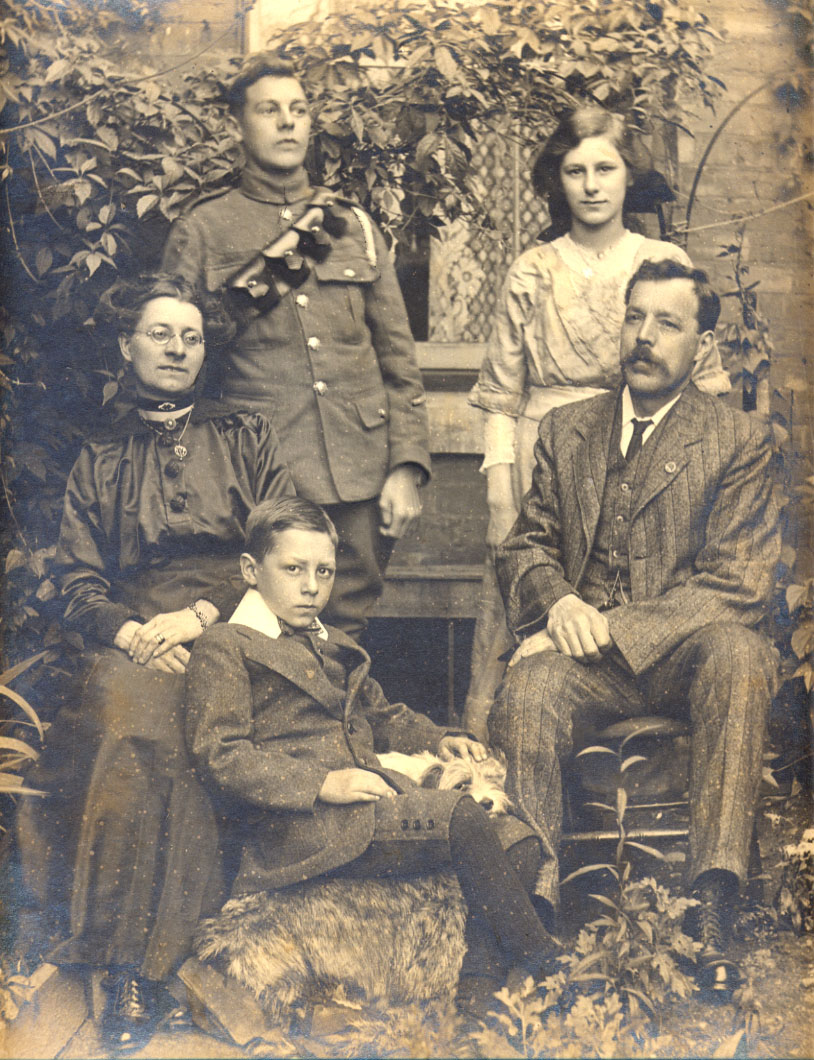 Top, Left to right.

Cyril Bailey Langdon. Later Colonel DSO OBE. Born 23 May 1898, Birmingham. Died Dorchester, 10 January 1981.

Doris Langdon. Later Mrs. George Bushel of Limerick Saskatchewan. Canada.

Emma Louisa Langdon (nee Bishop). Born 26 January 1876, Wincanton.

Benjamin Langdon. Born 18 Feb 1872, Exeter, Devon. Died 1 August 1957, Lilydale, Victoria, Australia.

Stanley Robert Langdon. Died Australia.