Kuringai nature reserve Hawkesberry River Saturday 13 December 2003
Akuna Bay Marina

Ku-ring-gai reserve (Coal and candle creek)
West Head, Resolute Track php
Manly Monday 15 December 2003

Royal Far West
Children's Health Scheme
5477 country children seen at RFW in 2003. Thank you for your support. Merry X mas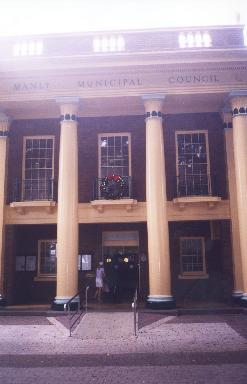 Manly Municipal Council
Blue Mountains and out west, 16 December 2003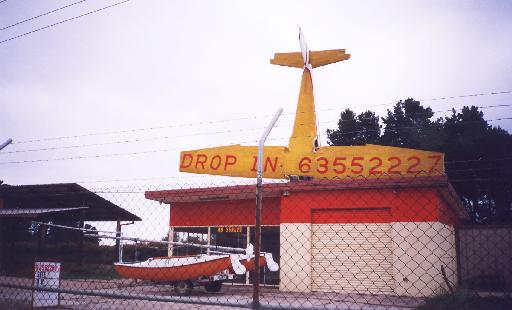 Drop in 63552227

63552299 site for sale?

Mount Horrible,
Wattle Flat 15 km
Bathurst 27 km
Evans shire map?

Paterson's curse

Gold River Oberon
Taken by Dennis whilst driving his car into the middle of it.

Sofala Souvenirs
Evans shire teas


Buses welcome
Evanshire T
Gold Nuggets
Souvenirs
Jam & pickles
Tours
Australian post


We bought lunch and eat it at the end of the high street. Where there is a municipal notice saying the population of Sofala in 1888 (presumably at the hight of the gold rush) is estimated to have been 25,000. In 1988 it was 12.
Sydney 17 December 2003

07:19:06
Next train
Next train
Next train
7:31
7:24
7:30
Platform
Platform
Platform
3
1
1
Pymble
Killara & Lindfield
Turramurra
Roseville & Chatswood
Chatswood
Warrawee
St Leonards
Artarmon & St Leonards
Wahroonga
Wollstonecraft & Waverton
Waitara
North Sydney & Milson's Point
North Sydney & Milson's Point
Hornsby
Wynyard
Wynyard
Change for Gosford and Newcastle
Change for city circle via circular quay
Change for city circle via circular quay
Change for Northern country link services
Town Hall
Town Hall
Change for Bondi junction line
Change for Bondi junction line
Change for R. I. Parramatta. Change for East hills line
Change for R. I. Parramatta line. Change for East hills line
Change for Bankstown line
Central & Redfern
Central & Redfern
Central & Redfern
Burwood & Strathfield
Strathfield
Sydney 18 December 2003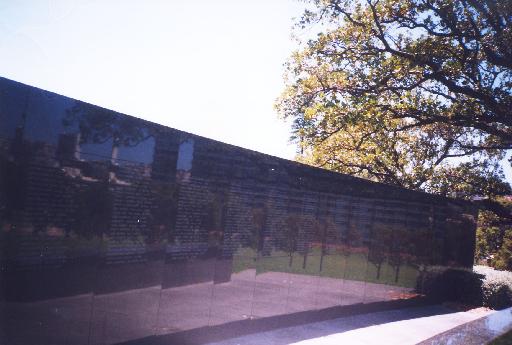 New South Wales Police Memorial
The Domain
---