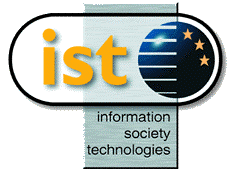 About
The 6WINIT project will validate the introduction of the new Mobile Wireless Internet in Europe. It will investigate and validate the set-up of one of the first European operational IPv6-3G Mobile Internet initiatives, providing the 6WINIT project customers with native IPv6 access points and native IPv6 services in a 3G environment. It will concentrate on the problems raised by the mobile dimension; it will build on the existence of an experimental fixed IPv6 environment from other initiatives, and will link into such existing infrastructures. The project will provide a number of testbeds, including one in a particular applications environment, namely healthcare.
Objectives
The principal objectives of the 6WINIT project are the following:
to validate the introduction of the NEW MOBILE WIRELESS INTERNET in Europe - based on a combination of the new Internet Protocol version 6 (IPv6) and the new wireless protocols (GPRS and UMTS/3GPP);
to validate the integration of the protocol suites in (1) into real applications by running complete application testbeds;
to ensure that the implementations of (1) are generic, and not specific to a particular supplier or operator;
to ensure that the validation applications of (2) are not too tied to specific choice of applications;
to ensure that the international perspective is maintained.
The project includes Asian and North American international partners. This is to ensure that the partners in one region are more aware of the impacts of the standards being followed in the others and is also intended to avoid any accidental incompatibilities between the implementation of the standards.
The project will address a number of major topics:
provision of seamless IP services as users move between different classes of network;

use of both fixed and wireless transmission (both Wireless LANs and Wide-area cellular) - with users attached to the one being able to access users or services on the other;

ability to provide end-to-end services from one end device to another. Intermediate nodes should not be end points of the service, though they may play a role in QoS adaptation. We will investigate how facilities might be put in such intermediate nodes without destroying the end-to-end functionality. Here we mean, for example, going beyond services between a handset and a WAP server; it would include going from a mobile data terminal of multimedia device to an arbitrary server or even another mobile multimedia device;

facilities for providing both personal and terminal mobility. Thus it should be possible to provide services to specific persons – wherever they are located. It should also be possible to provide services to a specific terminal as it changes its interconnection point to the Internet;

investigation of the full range of capabilities permitted by IPv6 with the aim of allowing large-scale deployment in a mixed wireless/fixed environment. These include authentication, address resolution, end-to-end security (including IPSec), provision of Quality of Service (including flow labels), multiple homing, renumbering and use of mobile IP and multicast.
A number of testbeds will be established in application areas where wireless access is important (e.g. healthcare - for example, access from ambulances to hospital resources and remote access for home medical care). The project will also provide an infrastructure which the Partners may wish to use in other projects.
Partners